Congratulations and Best wishes!
Yesterday, 17th September 2022, Ujwal Thapa Foundation organized "UTF Junior Speakers League 2022″ event which is a speech competition among students from grade 8 to grade 10 inside Kathmandu Valley on the topic " Importance of Responsible Citizens in Society" and is a part of UTF Tribes for Transformation. It is design to enhance leadership quality in future young leaders.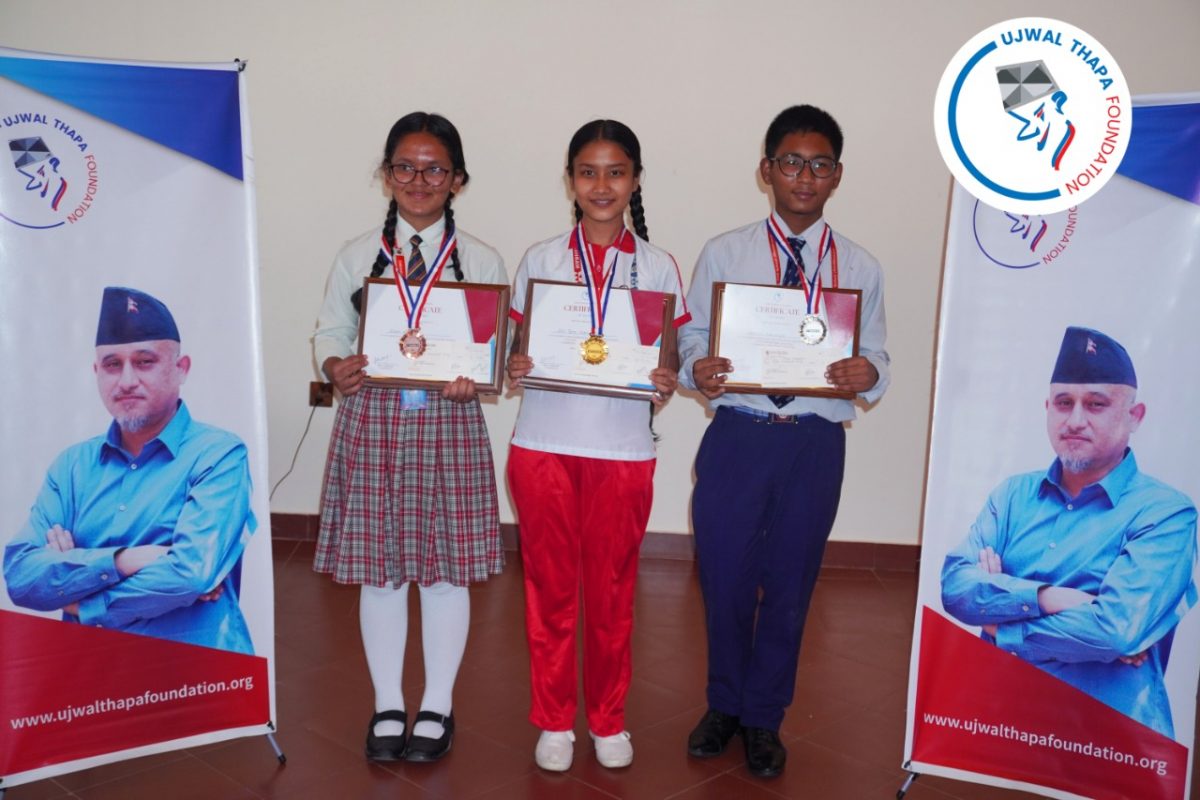 All of 10 students from various schools of Kathmandu valley actively participated in the competition. The students shared their opinions/views on ways to address the importance of responsible citizens in society, their roles and duties and responsibilities.
After Three months of preparations and planning, we got our winners today. At UTF, we believe that a responsible and aware citizen can be a good leader. In the course of organizing this contest, we were eager to hear the views of children about the citizen's duties and responsibilities.
Our Winners :
Winner Position: Jun Tara Maharjan – Grade 10
(Prerana School)
1st Runner up: Anmol Maharjan -Grade 9
( AVM School)
2nd Runner up – Sizen Karki – Grade 9
(EPS School)